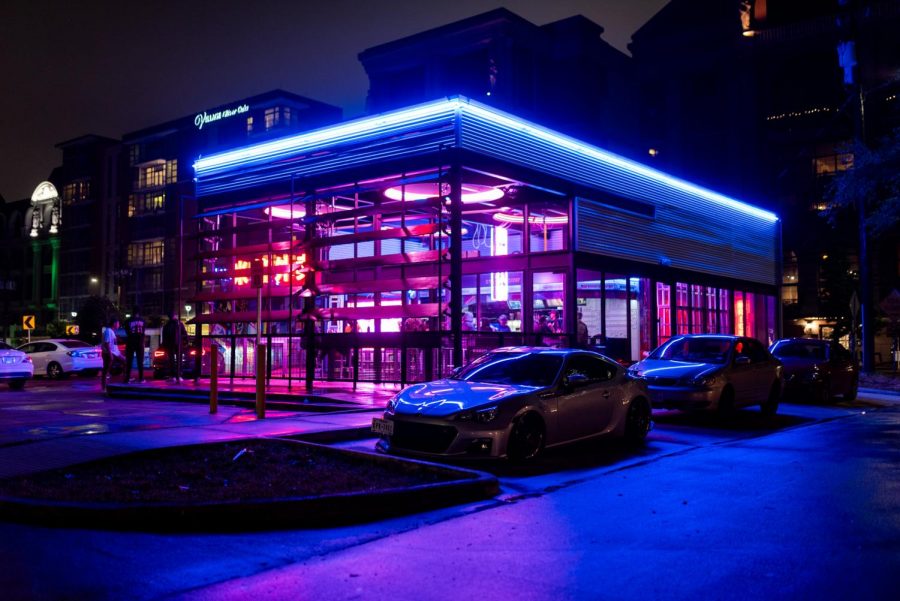 The Rice Box is a Chinese-American restaurant chain that started as a food truck in 2015 but has recently opened up a new location on Shepherd very close to Saint Thomas. Some students might be considering going to the Rice Box for off-campus lunch, but before going they might want to hear a review first.
First, the atmosphere. The atmosphere of the Rice Box has a Blade Runner cyberpunk feel with darkness contrasting with bright colors and neon signs. The atmosphere is moody, hip and trendy, perfect for those teens that want to look cool even while eating. 
Secondly the Price. The Rice Box has a very reasonable price which is important for us high schoolers who don't have full-time jobs. At the Rice Box, you can get a full meal for about 12 dollars and the large portions make it, even more, cost-effective.
Finally the food. As previously stated, the Rice Box is Chinese-American fusion which may not appeal to all people. However, if you do like this style of food this is the place for you. The Rice Box has portions large enough for a high schooler and also tastes better than most other available Chinese restaurants like PandaExpress. The fried rice is by no means the best but for the price it is astounding and a great deal. Overall the food is great for the high schooler on the go and has great variety. If you are going out for off-campus lunch you should try the Rice Box
Senior John Lucas says, "There is no better place to find quality Asian food"
Senior Beamon Welch touts, "The Rice Box is great for off-campus lunch because they offer great food for a great price"