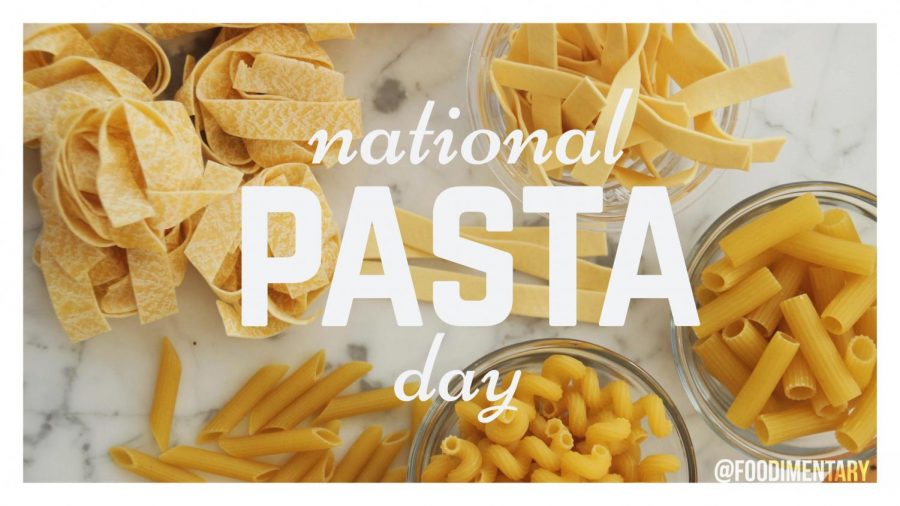 National pasta day has finally come today and it is time to stuff your face with the delicious and glorious meal that comes in so many varieties.
What type of pasta should I get?
There are approximately 350 different types of pasta to choose from and a plethora of tasty sauces to put on top of it. Some of the most mouthwatering favorites for people around St. Thomas to eat are spaghetti and fettuccine alfredo.
"Rigatoni is my favorite type of pasta because it is tubular and can hold all of the sauce in it," Tyler McStravick '19 said. No matter what your taste buds are like there is a type of pasta for you.
Where do I get some amazing pasta?
There are several places to get great pasta that will surely make your mouth water. Giacomo's is a favorite that makes there pasta fresh every day and has several different types to choose from.
"Giacomo's tagliatelle alla bolognase is my favorite pasta dish in Houston.  They make the pasta fresh in house which makes it extra special," English teacher Will Nash said.
Another place that is also amazing is Carrabba's, which is owned by the family of Cole Carrabba. Carrabba's is a local staple of Houston and is a great place to try out pasta for a decent price, especially since the spaghetti pomodoro, linguine positano and fettuccine alfredo are all $10 today.
If you are really running short on money and are still dying for pasta you can go to Olive Garden. Olive Garden isn't that good but at least you can eat somewhat pasta for an extremely cheap price. Make sure you get a coupon because it's honestly not worth any of your money.