Off-Campus Lunch Hot Spots
With the seniors soon to begin off-campus lunch, the question of where the best place to go stands.  A recent poll asked seniors to choose what they believe will be their top 5 favorite spots to eat at lunch.  Also, I will be comparing their results with my own to see if I agree with their choices. The first thing to think about when choosing a spot is its proximity to the school.  On normal days, lunch is 30 minutes. This does not give seniors enough time to go places much farther than a 2-3 mile radius, so the options are limited. However, on block days, seniors have exactly 60 minutes for lunch, we can go to places a little further.  
Below are the 5 spots that received the most votes.  The percentages listed indicate how many seniors put this restaurant somewhere in their top 5.
1. Chick-fil-a – 78%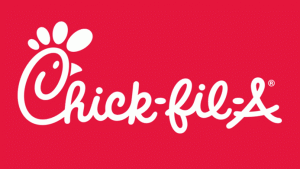 Senior Class – The number one choice by the senior class was Chick-fil-a.  This is not a surprising choice. Chick-fil-a offers a wide variety of food options that are guaranteed to be tasty each time you go.  However, it is 2.7 miles away, which is close enough, but being on the wrong side of the train tracks makes it a risky place to go. 
Luke's Choice – If you plan on going this far and risk catching a train, I would go to Freebirds World Burrito.  Their fresh ingredients and delicious burritos are capable of clenching anyone's hunger.  
2. Raising Cane's – 72%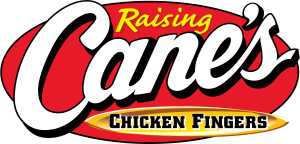 Senior Class – Raising Cane's is a solid second pick.  The chicken fingers they have are certainly superior to anywhere in the off-campus circle.  Not only is the chicken phenomenal, but it is also well priced. The Box Combo which contains 4 fingers, Texas toast, coleslaw, fries, and a drink will set you back around just under 8 dollars.  Cane's is also fairly close but you have to risk catching a train.  
Luke's Choice – I agree with this choice.  Cane's is really close to STH even though you have to cross the tracks.  Definitely a good second pick. 
3. Five Guys – 65%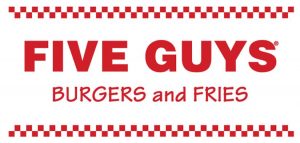 Senior Class – Five Guys is clearly a good burger place.  However, living on a student's budget doesn't allow most people to eat Five Guys regularly.  The price for a Five Guys burger online is $7.69. However, every time I go, it ends up being around $15, so I guess you can't trust everything you see online.  
Luke's Choice – Because Five Guys is so expensive, it does not make my top five.  My number three is the obvious choice, Panda Express. Panda offers extremely good food at a low price.  However, if you are craving a good hamburger Jax Grill offers a delicious burger at a good price. 
4. Torchy's Tacos – 45%

Senior Class – I expected to see this choice a lot higher.  Torchy's is easily the most overrated restaurant in Houston.  It is good, nobody can disagree with that, but is it top 5? I personally do not think so.  They by far have the best queso I have ever eaten, but their tacos are no different than every other taco place in Houston.  
Luke's Choice – If you're feeling like eating tacos near the school, two options easily outrank Torchy's.  They are El Rey and Laredo Taqueria. I couldn't decide which one is better, so I am making this the only tie in the review.  Also, El Rey and Laredo Taqueria will not cost as much as a trip to Torchy's.  
5. Freebirds World Burrito – 44%

Senior Class – I am glad to see Freebirds in the top 5.  It was my personal number one choice. Freebirds offers delicious burritos with fresh ingredients at a good price.  This is certainly a restaurant that I will be attending regularly when seniors receive off-campus lunch. 
Luke's Choice – My number five is Subway.  Subway is the most underrated food chain in America.  Every time I go to Subway I always enjoy what I order.  It isn't the best food in the world, but it is consistently good every time I go. 
790
About the Writer
Luke Bennett '20, Student Journalist
Luke Bennet '20  joined the Publication staff in August 2018 and has been involved ever since.  He enjoys writing stories for The Eagle Online the...