STH Greats: Will Rizzo
Next up to bat is sophomore Will Rizzo, looking to drive in a run here for the St. Thomas Eagles in the 2019 State Championship game…crack!
Will Rizzo began his baseball career around the age of 3 years old and remembers working with his family by hitting baseballs in his yard, the rest is history. Will Rizzo is currently a senior at St. Thomas High School and has been a member of the Varsity baseball team since his freshman year. Will decided to come to St. Thomas due to the excellent baseball program, as well as his desire to grow both academically and as a person. At St. Thomas, Will continues to thrive both on and off the field. He committed to Texas A & M University to continue his academic and athletic endeavors in his sophomore year. Will has played a key role in the St. Thomas community throughout his time here and is looking forward to his senior baseball season as a St. Thomas Eagle.
As a freshman on the St. Thomas varsity baseball team, who had won the state championship just one year earlier, Will was immediately placed into high-pressure situations and he rose to the occasion. When asked if he had a senior role model who took him under his wing throughout his freshman season, Will immediately responded with Phillip Matulia.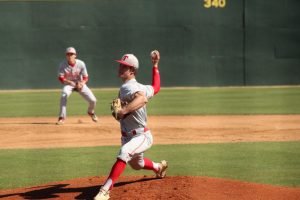 Will says that "He was someone that I looked up to every single day, because I was the only freshman on varsity (starting at shortstop), so I really looked up to him because he went through the same process as a freshman and always gave me great advice."
Throughout Will's baseball career at St. Thomas, he has developed some amazing memories. In particular, he mentioned his sophomore year, when the STH baseball team made a state championship run, and he was able to keep their hopes alive. The Eagle's were down one run and Will was up to bat with two outs. He ended up hitting a triple and driving in a run to keep STH in the game, "I'll always hold that close to me because I didn't give up and we tried to fight back."
Will is well known around campus for bringing those around him up and staying laser-focused while trying to achieve any goal that he sets his mind to, both in the classroom or on the diamond. Whether it is setting an example for the younger players in the weight room or saying a quick prayer before taking the mound, Will is a true leader for those around him.
When asked what one word he would hope that his fellow Eagle teammates would use to describe him, he responded by simply saying "Hardworking. I want to be the hardest worker on and off the field…I want to be the leader on the team who makes everyone around him better, and I want to inspire any of those kids who might be looking up to me." Will Rizzo is a true St. Thomas Eagle and is looking forward to his senior season, and is hopeful to lead the St. Thomas Eagles to yet another State Championship.
About the Contributor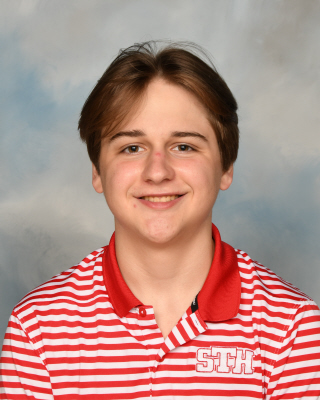 Luke Evans '22, Editor in Chief, The Eagle Magazine
Luke Evans is a senior at St. Thomas High School and is the Editor in Chief of the Eagle Magazine. He is looking forward to leading the staff in producing...