Improvise, Adapt, Overcome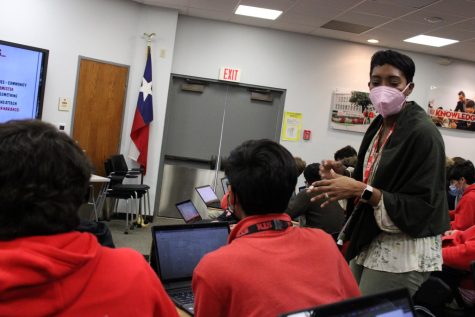 In August of 2021, St. Thomas lost a key counselor in Mr. Jeffrey Tesone to a tragic car accident. After his unexpected passing, there was a lot of uncertainty about the void that would, or would not be filled. In October, St. Thomas announced that two new counselors would be joining the department. This was in an effort to ease the workloads of the counselors who had received a large number of extra students due to not only Mr. Tesones passing, but at around the same time another counselor, Mrs. Steffany Bowman taking a leave of absence. The two new counselors had a lot of expectations riding on their shoulders from both students and parents.
The two new counselors were Mrs. Shanee Bryan and Mrs. Marisa Waybright. When Mrs. Bryan was initially hired and added to the counseling team at St. Thomas she had big shoes to fill but was up for the challenge and ready to get back into the world of counseling.
"I was excited to come in, I was at St. Agnes academy before and was also doing some private consulting. I missed the team and being around the students. I was really excited to come in, but I was most nervous about going from an all-girls to an all-boys environment" Bryan said.
Mrs. Brian has adapted very well to receiving the large influx of students. One of her favorite aspects of helping students is with building their courses and schedules.
"I think that a lot of students take classes because the school tells you to take them. College is a lot more intricate than that and they focus heavily on who takes a deep dive into the curriculum. It's my job to show everyone connections and guide them through the college selection process and I love doing that" Bryan said.
Mrs. Bryan also understands the importance of independence throughout the process of looking at colleges. Part of adapting to the new environment was understanding the dynamics of what men in our age range needed help with during the process. A large factor was making sure that all students were heard and understood.
"Really letting you all know that you have a voice and that you can advocate and that it's your process and not my process is one of the most important aspects of the entire experience that I enjoy the most," Bryan said.
Mrs. Bryan was not the only new addition to the counseling staff. Mrs. Waybright was also another new member who began at the same time. She first started as a teacher in low-income areas. After five years of teaching 7th graders, she became intrigued with college counseling. She first discovered her interest in counseling while seeing her rising 8th graders come to her for advice.
"When my 7th graders became 8th graders at my school, they would all come back to me to help them apply for high school. I just realized I enjoyed that and asked myself 'why am I not doing this as my main job?'" Waybright said.
After taking a class on how to counsel high school Juniors and Seniors at YES prep, she eventually became the director of counseling at that school. During the pandemic, she made the decision to leave that job in search of more personal counseling opportunities.
"I wanted to do more of what I enjoyed and I realized I enjoyed working more with students than being on a team of adults who make all the decisions," Waybright said.
After she left, she would go on to get her masters in school counseling. She is currently in graduate school while simultaneously working at St. Thomas. Waybright was unable to get a job at a Texas public school as they require a completed masters degree in counseling before hiring. Since St. Thomas is a private school and there were previous ties to YES prep in the head of counseling Mrs. Stephenson. St. Thomas was happy to welcome Mrs. Waybright to the school.
"The fact that I can be a counselor here without getting my certification and getting my masters made me very excited. I already knew coming to St. Thomas I would be working with a lot of great people and that definitely took a lot of stress off" Waybright said.
Immediately after starting, both Mrs. Bryan
and Mrs. Waybright was fully immersed and involved. Having to not only learn all the new systems and needs of the students but also be able to accommodate all families involved was something they were both prepared for. The St. Thomas community has been very lucky to receive two accomplished and kind individuals during such an arduous period. Both of these new counselors made an incredible impact and will continue to do so for the rest of the school year and possibly even longer.
About the Contributor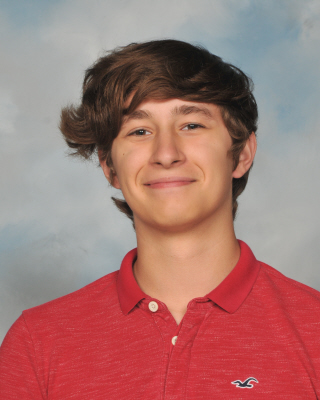 Ethan Vinson '23, Editor In Chief, The Eagle Magazine
Ethan Vinson is a senior and the Editor in Chief of the Eagle Magazine. His main interests are writing feature story's on student life and writing movie...