Lacrosse program names new head coach
Hang on for a minute...we're trying to find some more stories you might like.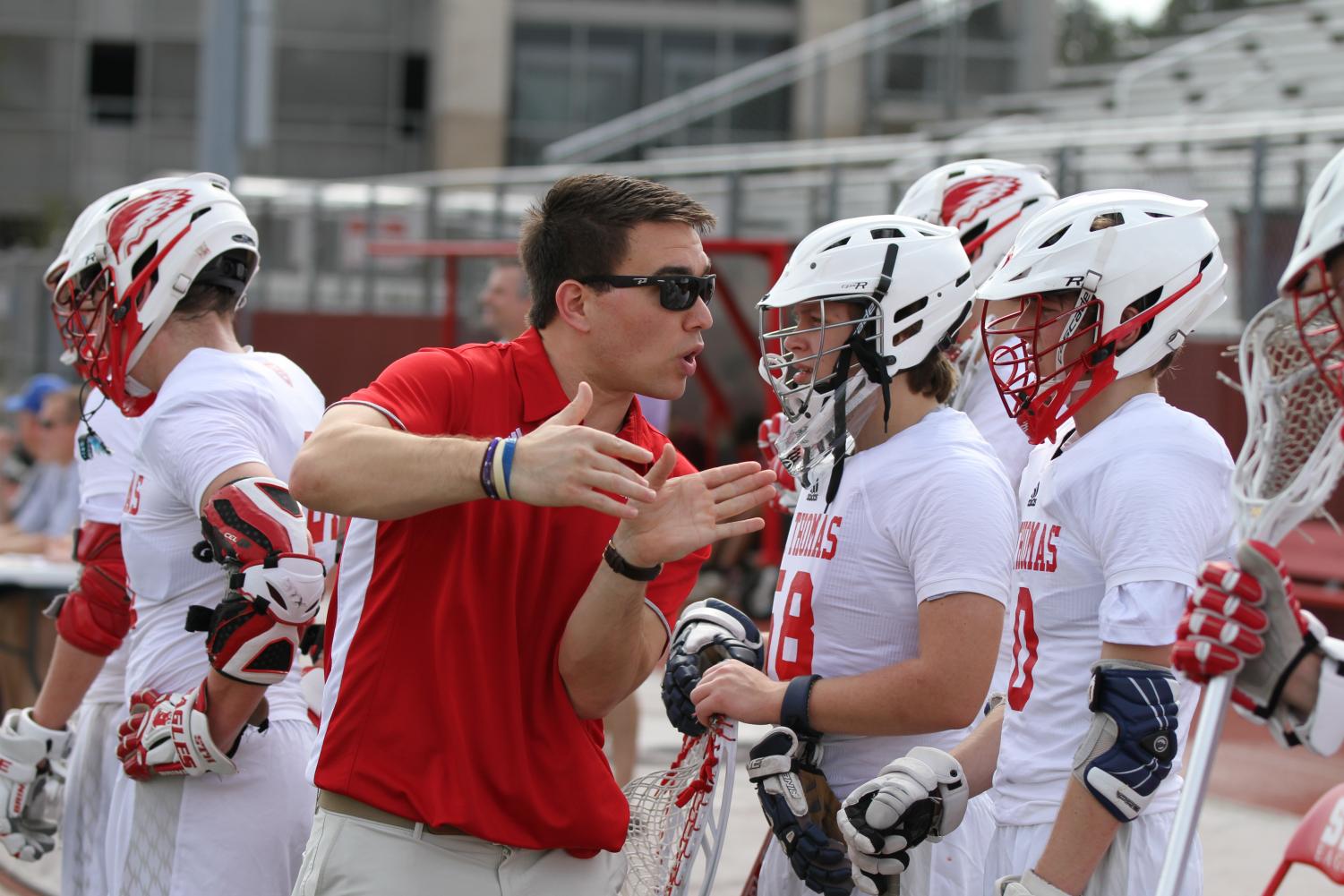 Following a disappointing 2016 campaign, the St. Thomas lacrosse team adopted a new face to the program in Nathan Hunt. Erinn O'Hara, the most recent lacrosse head coach, has accepted the head coaching and youth director position with Round Rock Lacrosse. Coach O'Hara led the St. Thomas lacrosse team for two years, one of which resulted in a 2017 playoff appearance.
Nathan Hunt is no stranger to St. Thomas, serving as the assistant coach under Coach O'Hara. Previous to coming to St. Thomas, Hunt accumulated quite the resume with regards to lacrosse. In high school, Hunt was a 2009 high school All-American and a two-year captain of his high school team.
Hunt also understands the value of a maintaining a high standard with regards to academics. In fact, while in high school at Breck School, Coach Hunt was a National Merit Scholar. Following high school, Coach Hunt played on scholarship at Lehigh University where he contributed to two championship runs during his junior and senior years. Along with a successful lacrosse career at Lehigh, Hunt graduated from Lehigh with a degree in Civil Engineering and Integrated Business and Engineering.
Looking forward to a new season, the lacrosse program returns ten seniors who hope to provide a stable base of leadership and voice for a new head coach. Senior starters Haden Ritchie, Mikkel Chaisson, Sam Jaben, and Brad Delia all look to lead a rejuvenated lacrosse program under enthusiastic leadership through Coach Hunt.
The lacrosse program is currently going through midseason workouts, patiently awaiting the arrival of the new season. Coach Hunt, along with a new energy to the program, has implemented a new conditioning program. The program includes daily track workouts, followed by sessions in the weight room. These workouts are optional, but in reality are a necessity as Coach Hunt requires his players to pass a conditioning test. Along with a conditioning test, there is also a skill test including ball handling ability and agility.
With new leadership, in both Coach Hunt and seniors, the lacrosse program looks to make a playoff run.