Eagle Basketball to take on Memorial Tonight!
Hang on for a minute...we're trying to find some more stories you might like.
As the Eagle varsity basketball team approaches the halfway point of the season, they travel to play at Memorial tonight at 7:30. The Eagles are coming off a loss to Westside and plan to get back on track with the win against Memorial.  The Mustangs defeated the Eagles by three last season with a game-winning buzzer beater, and the regret and anger from the loss have not left.
Assistant coach, Jordan Dancer expressed his disappointment in the last saying "They went 4-22 last year and out of the four games they won, we were one of them."
Head Coach Jonathan Kwok is very determined to play them again after the loss: "The loss from last year has stayed with us and I hope we can use that as motivation to make us work harder as a team."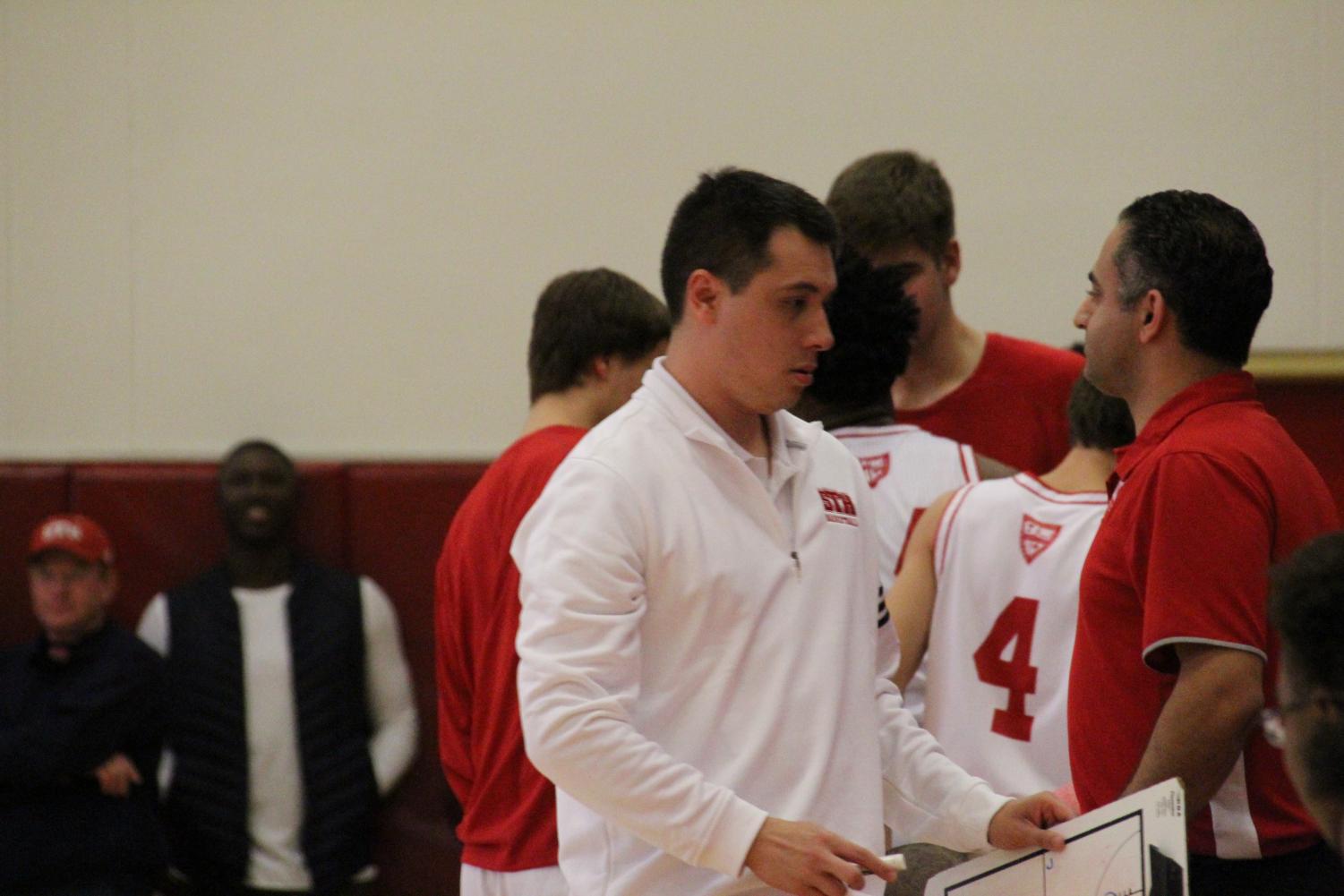 Head Coach John Kwok game plans during a time out vs. Victory Prep.
Senior guard George Fisher feels that the team needs to be disciplined and play together more. "I feel in certain situations we are not disciplined especially on defense, once we play together as a team, a lot of teams will have trouble beating us."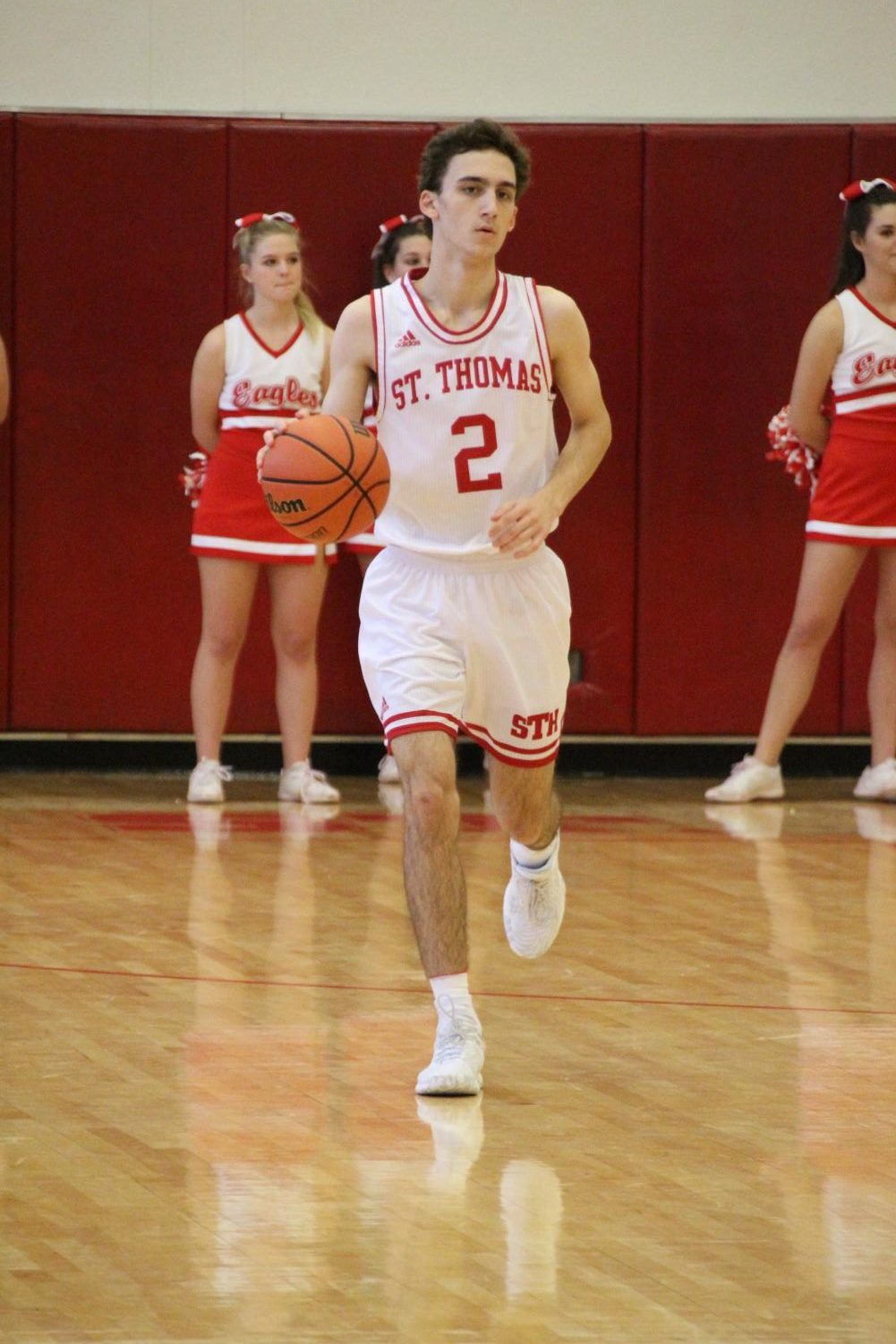 Senior guard, George Fisher, brings the ball down court vs. Victory Prep.
Coach Hall, feels that team lacks toughness and aggression: "Right now, we do not have one person on our team that possesses true toughness, we need the seniors to step up and lead this team."
Senior center Everett Vaughn says the attendance for the game is very crucial since last year they " tried to shame us and they took our stop sign." The game on Friday is very important to the players and the fans, and the team needs the Eagle fans to show up and bring the intensity.
About the Writer
Maurice Taylor '18, Staff Writer, The Eagle Newspaper
Maurice Taylor has been a member of the newspaper staff for two years at St. Thomas high school. Maurice is a senior at St. Thomas high school and has played for the basketball team the last three years. Maurice is a great student-athlete who hopes to continue his career and play ball in college. However,...