Why the holidays are so meaningful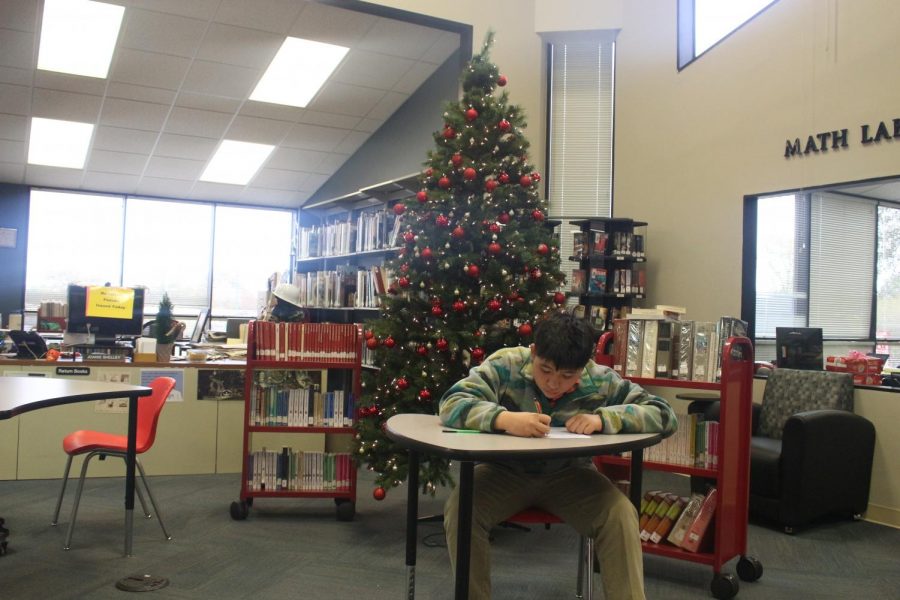 The holiday season comes and goes with a blink of an eye, and it is very easy to get sidetracked with the materialistic things of Christmas, instead of focusing on the important aspects of this special holiday.
Christmas is more than just a break from school, even though it is a key feature of the season. It is about spending time with family and celebrating the gift of Jesus Christ.
Don't get it twisted. Christmas break is meant for students to relax and let their mind rest after a long semester. The usually scheduled finals are a stressful time and it is good just to sit in the front of the TV and sleep until noon. But you shouldn't spend your whole two weeks with the same lazy routine.
The holiday season is meant for you to spend time with family, especially the family members that you do not get to see very often. Christmas is a great way to reconnect with your family and create lasting memories.Gift-giving, feasts, and many other traditions provide needed family time that you just can't get from any other time of year.
"What I look forward to the most during Christmas is just to see my grandparents because we rarely get to see each other throughout the year," Theodore Mai '19 said.
Christmas is also a great opportunity to perform good deeds and make time for the less fortunate. The saying "giving is better than receiving" comes into full effect. Performing good deeds will not only help others, but it will allow you to experience the true meaning of Christmas. During this time of year, there are many busy soup kitchen and organizations looking for volunteers.
"Christmas is a time for giving joy and expressing the brotherhood that connects everybody through the Catholic faith," David Nemec '19 said.
If having a healthy Christmas spirit isn't a sufficient award, then Christmas break is a great way to earn service hours.
It is very easy to get side-tracked with the materialistic things of Christmas, such as presents or decorations, but that should not keep us from remembering the remarkable origin that is so deeply rooted in the Catholic faith, the birth of Jesus Christ. Christ is the reason for the season. Make time to stop and remember what God wants from us this liturgical season. We should rejoice and celebrate being together with our family. We should also reflect on God's loving sacrifice to send his only Son into the world to save us from our sins.
Attending Mass is a great way to recollect the true meaning of Christmas.
"My family and I attend the midnight Mass every year to help us remember that Christmas is more than just the presents," Nemec said.
The holiday season is an important time of the year. Although sometimes chaotic, Christmas break is a great way to relax and have a great time with family. Remember to slow down and truly celebrate the gift of Jesus Christ. Only then will you certainly have a "Merry Christmas"!
159
About the Writer
Connor McGovern '19, Eagle Magazine Editor-in-Chief
Connor McGovern is the Editor-in-Chief of the Eagle Magazine Staff. Connor is an Honor Roll/St. Thomas Club student and is a member of the National Honor...