Ivan Abroad
During the summer of 2018, Ivan Chavez '19 traveled to two European countries rich with history, for an unforgettable experience. It all started when Ivan's cousin had the idea to go on a trip after his graduation. He went to Ivan with the idea of going to Germany and Austria and it took off from there.
"I was a little skeptical at first when I was asked to go to Germany, but I knew my cousin wanted to go so I agreed."
Their plan was to go to Munich, Germany for 5 days, then go to Vienna for two days, and finish the trip off back in Germany.
"The trip was very long. I watched the Lord of the Rings Trilogy and tried sleeping until I was woken up by a stewardess who slammed her drink cart into me" Chavez said.
After a long 11-hour plane ride, Ivan and his cousin finally arrived in Munich. The first thing to do was take a look at all the history that Munich offered. Their first stop was walking the streets of Munich and seeing all the historical buildings left from WWII.
"The history in Munich was something I had never been able to experience before."
They also were able to try some new foods like Spätzle and Bratkartoffeln.
"The Gulasch was second to none," Chavez said.
After the five days in Munich, Ivan and his cousin traveled to Austria to learn about a dark side of history. Ivan visited the Dachau Concentration Camp.
"I learned about how the camp started and the terrible things that went on in the camp"
Ivan was able to get a true understanding of the horrors that took place there and described the experience as "humbling" as well as "eye-opening."
"The concentration camp was not one of the top things on my to-do list, but after the experience, it was the best thing I did on the trip."
The next thing to do on the trip was to travel back to Germany and go to the little cities around Munich. One of Ivan's favorite places on the trip was the small resort town of Tegernsee. In Tegernsee, Ivan did many things, including paragliding, cliff jumping, and row-boating around the lake.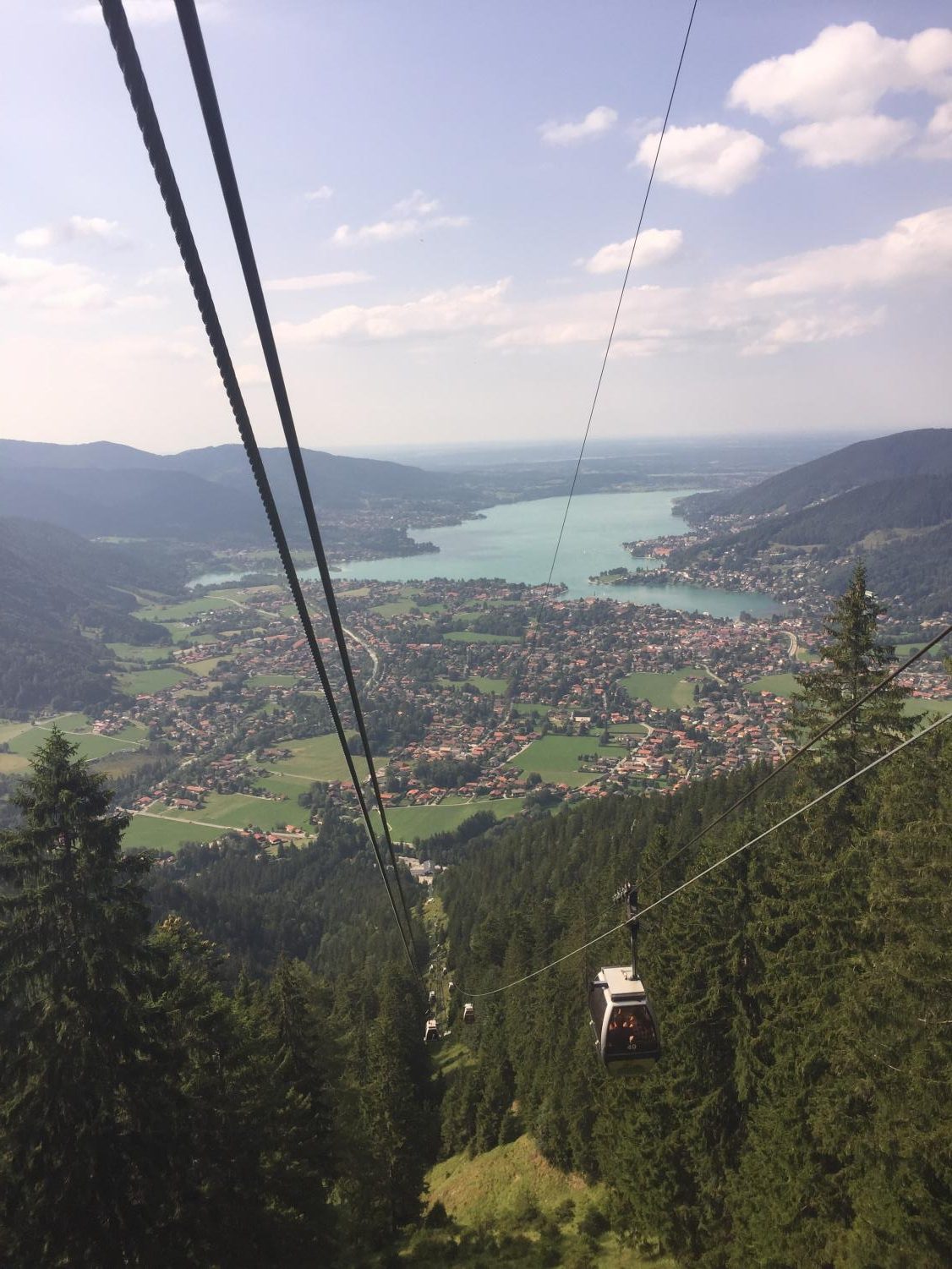 "I had the most fun on this part of the trip. The way the locals welcomed us made it much more enjoyable."
Overall Ivan said the trip was something that he will never forget and hopes he will do it again in his life.
165