Let's Taco Bout it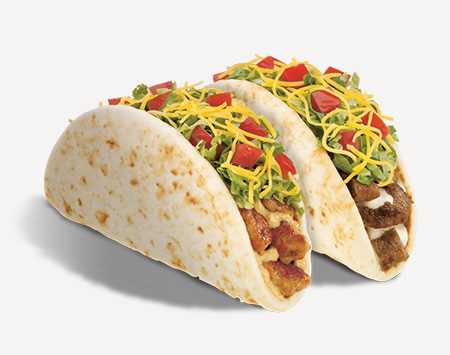 Today is national taco day and as many are out on the prowl, hungry and desperate for the taste of something delicious, it would be a perfect day to turn towards the quick and convenient food that is loved across the world, Tacos.
What is a taco?
A taco usually consists of a soft corn or flour tortilla, or a hard corn shell, stuffed seamlessly with the meat or ingredients individualized perfectly to what suits each person ordering. The satisfaction one gains from this sandwich with a foreign twist on it is something that is understood between all peoples as life-changing and necessary. It is almost fact that no one will ever deny a taco, they come in all varieties, from breakfast, to lunch, to dinner, and even dessert. A taco can be anything you want it to be.
Where can I get one?
Tacos are not scarce in Houston, many places such as Lupe Tortilla, Torchy's, El Rey, Taco Cabana, Taco Bell, and many more locations as the well-known sources of tacos listed above, to the more local places that vary from side stores in Kingwood all the way down to Pearland. There are as many places to buy tacos in Houston as there are Churches in Italy, but in the frenzy of emotions that spur from the craving of a taco, it is easy to get lost in hysteria over which taco place to choose from.
This is a serious choice.
When discerning tacos, you must consider what type of taco you want. Places like Lupe Tortilla and Taco Cabana offer tacos for all occasions, and settings, from business meetings to kickbacks, places like El Rey's or Taco Bell are your more convenient taco stops where the blissful feelings received from obtaining your taco can be quick and revitalizing.
Yet, I truly believe Torchy's is the best out of all these options. Why? Because Torchy's offers more than tacos, it sells it with the atmosphere and additions as well. The tacos at Torchy's are amazing, full, fluffy, firm, fruitful, flirtatious, finalizing one's search for satisfaction from a single taco is a job they often fulfill. But the tacos aren't all, the queso is amazing, you can get it on your tacos, beside your tacos, under the tacos, or even on chips to eat with your tacos. Torchy's is the real deal and the best quality for the best price.
Whether you enjoy Torchy's just as much as I do or prefer to make a Taco Bell stop every sundown, make the most out of National Taco Day and make sure to stop by one of your favorite locations to get your taco cravings stuffed today.
345
About the Writer
Seth Deitz '19, Eagle Staff Writer
Seth Deitz of the Class of 2019 is a new member of Eagle Publications this year. Seth enjoys writing stories, philosophizing, reading, and making ceramic...