The Case for Major League Baseball's Rookie of the Year
With the MLB regular season coming to a close. The Rookie of the Year will now be chosen. Unlike last year, all of this year's races are up for grabs. Let's take a look at each players case.
Rookie of the Year
National League
Juan Soto, Washington Nationals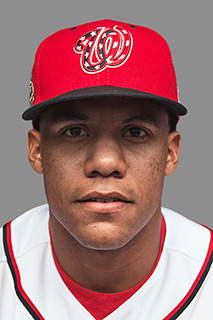 For most people, the clear-cut NL rookie of the year is Juan Soto. Even though he is the youngest player in the major leagues, Soto leads all Major League rookies in OPS (.968), OBP (.421) and walks (53). More impressive is that he has 15 home runs which puts him sixth among rookies in that category even though he made his MLB debut at the end of May.
Ronald Acuna, Atlanta Braves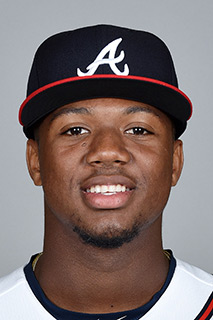 As a 20-year-old, Acuna has led the young Atlanta Braves to the playoffs after finishing first in their division. He leads the Braves in almost every major hitting category and is leading in home runs among NL rookies with 24. He is also already one of the best defensive players in the entire league. He has put together one of the most exciting rookie campaigns in recent history which included a stretch where he hit 8 home runs in 8 games.
Walker Buehler, LA Dodgers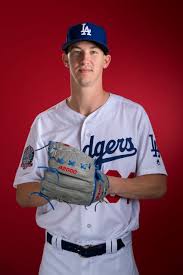 The lone pitcher on the list, Buehler has taken the MLB by storm. With a sizzling 100 mph fastball and a slider that has developed into one of the best in the league. Walker Buehler sure has made a case for NL rookie of the year. Buehler has a 2.62 ERA and has been almost unhittable the last month or two over the season. He has established himself as the ace on the Dodgers pitching staff that includes Clayton Kershaw.
Verdict: Ronald Acuna
______________________________________________________________________________________________________________________________________
American League
Shohei Ohtani, Anaheim Angels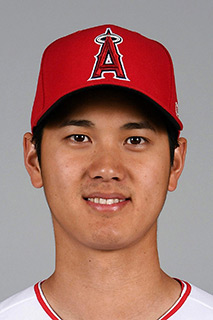 Perhaps the biggest new of the past offseason was Shohei Ohtani's departure from Japan to the United States to play for the LA Angels. There was a hype around him that very few players have gotten. The reason for this hype was that Ohtani would be coming to the MLB as a two-way player, something that is unheard of nowadays. Although Ohtani battled a UCL injury throughout the entire season, he still put up Rookie of the Year numbers. To start, Ohtani was a home run machine while he played. He homered 22 times in 237 fewer plate appearances then the Rookie AL leader in home runs Miguel Andujar who has 27. On the mound, Ohtani compiled a 3.31 ERA over 55.2 innings.
Gleyber Torres, New York Yankees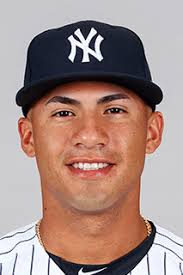 A top prospect his whole career, Torres was poised to make an impact once he was called up to the major leagues. And since being called up, he has not disappointed. He finished the season with 23 home runs as well as a .274 average. Perhaps the most impressive part of Torres rookie year was his production with runners in scoring position.  He posted a .304 average and .925 OPS in those situations. With two outs and runners in scoring position, he batted .311 with a .937 OPS and in "high leverage" situations, he's batting .356 with a 1.028 OPS.
Miguel Andujar, New York Yankees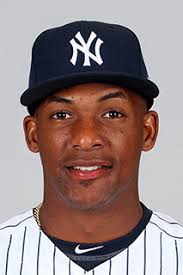 Unlike Torres, Andujar kind of came out of nowhere. Yankee fans were not expecting much production out of him in his rookie campaign, but he delivered. Posting 27 homers to go with a .296 average, .853 OPS and 43 doubles. Doing all this while being one of the top hitters on a loaded Yankees roster.
Verdict: Gleyber Torres
621