Tha Carter V Review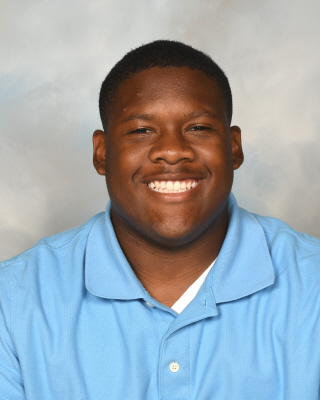 Tha Carter V is finally here after an extremely long wait. The fifth installment of Lil Wayne's legendary Tha Carter series has been delayed for almost five years. The delay can be mostly attributed to Lil Wayne's legal battle with Birdman and Cash Money Records over not being paid for several years. Lil Wayne's legal battle, though, was settled in the summer with Lil Wayne getting out of his deal with Cash Money and gaining control of all his music.
Tha Carter V is 23 songs long with a running time of about 87 minutes. This album is the length of a movie and listening to it feels like a journey. Tha Carter V is a very emotional album with Lil Wayne rapping and singing about his struggles with fame, his depression, and his attempted suicide at age 12, while also adding in his usual brag raps.
Lil Wayne starts the album with a tearful and heartfelt speech from his mother, who is pictured with him on the cover of the album. His mother describes her love for him, and she talks about how she knows his album will be beautiful. Lil Wayne continues this tearful tone on the next track "Don't Cry." The late XXXTENTACION delivers a haunting chorus on the track, almost whining the words instead of singing them. Lil Wayne adds to this tone with lyrics about death and the afterlife.
The tone of the album shifts on the next track "Dedicate." The song begins "If it wasn't for Wayne it wouldn't be," referencing the many things that Lil Wayne has pioneered in the rap industry. Lil Wayne samples a song from 2 Chainz that was made in honor of his greatness. Lil Wayne brings his usual clever wordplay and rhyming making this an overall fun song. Lil Wayne continues this upbeat tempo on the next track "Uproar," where he enlists Swizz Beatz for a fire beat. Lil Wayne shows off his lyrical mastery by finishing every line throughout the song with the same rhyme. "Uproar" is a banger, and it is definitely a highlight on the album.
The next track features Travis Scott, and it sounds more like a Travis Scott song than a Lil Wayne song; Lil Wayne is almost like a feature on his own song. The track is pretty good; the hook is catchy, and Lil Wayne's verse is straight heat. The next track is a little slower, but Lil Wayne stills brings his A-game. The hook is about being unbreakable and persevering, but Lil Wayne mostly ventures off topic to spit his usual punchlines. "Unbroken" is still one of the better tracks on the album. The next track, "Dark Side of the Moon," is a soulful duet with Nicki Minaj, where they sing about an intergalactic relationship. Neither Lil Wayne or Nicki Minaj have great singing voices, but the emotion that they sing with makes this into a great and heartfelt song.
"Mona Lisa" is BARS!!!! Lil Wayne and Kendrick both kill their verses, while also telling a story about untrustworthy women. In "What About Me," Lil Wayne plays a scorned lover complaining to his ex. The song is low-key trash; the hook is pretty good, but Sosamann delivers a hot garbage verse, which ruins the end of the song. Lil Wayne pours his heart out on "Open Letter." Lil Wayne gets very introspective talking about his life and its meaning. "Open Letter" is great because of Lil Wayne's vulnerability and his clever punchlines and wordplay.
Lil Wayne's song with his daughter is great song where he talks about his life in the limelight and how it has affected him. Lil Wayne gets really deep at times on this song, which adds to vulnerability and introspection of the entire album. "Problems" is pretty bland and forgettable. I have listened to this album at least ten times and I cannot remember how this song goes. The next track (I probably cannot write the name) is a remake of an old Dr. Dre song; it's pretty good. "Hittas" is a banger and it is one of my favorite songs on the album. The hook is catchy and infectious, and obviously Lil Wayne is spitting heat. "Took his time" is probably the second or third best song on the album.
The next two songs are pretty good, but they are nothing special. Lil Wayne's worst flow is on "Demon," where he is rapping too fast for the beat. "Mess" is essentially background music. The next three songs are pretty good lead ups for the culmination of the album, "Let it All Work Out." "Let it All Work Out" is the best song on the album, and it is one of the best songs I've ever heard period. Lil Wayne goes in depth on his failed suicide at age 12 and the aftermath of that event. The interlude is infectious and Lil Wayne's bars are top notch.
Overall, Tha Carter V is a great album that has some really great songs, but it does stall at moments. Lil Wayne, though, returned triumphantly with his new album, topping the Billboard 200 charts, while also tying the record for most entries on the Billboard Hot 100 with 22 out of the 23 songs charting.
367