Back To Campus Aquinas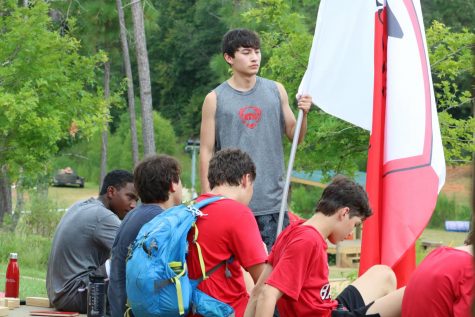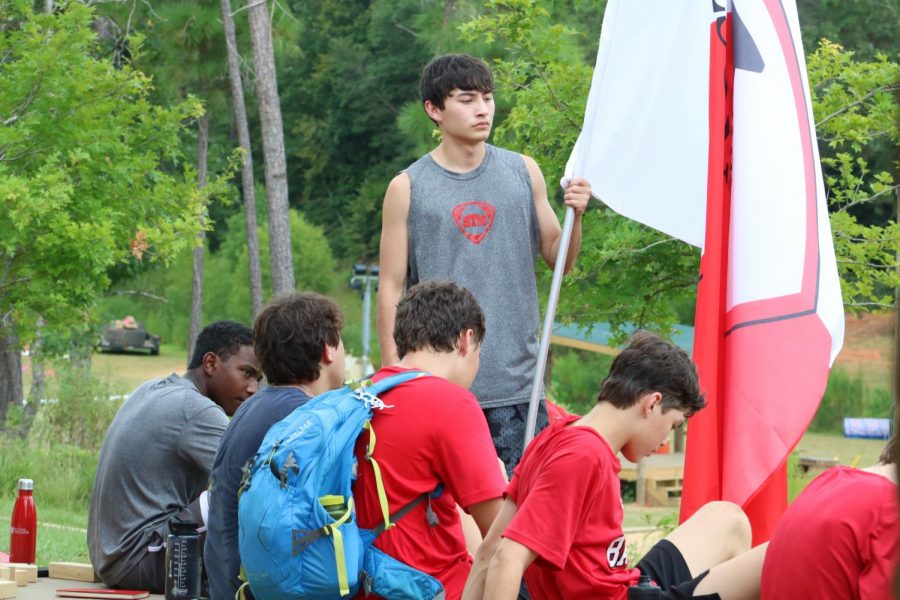 "Why can't I just be thrown into high school like my brother was?" I can distinctly remember telling myself this in the weeks leading up to the start of my freshman year, as I discovered that I would be going to a camp for five days before even taking a class at St. Thomas. I did not want to be treated like a little kid, have to do team-building exercises, or do anything that my brother did not have to do when he was a freshman, a sentiment that I am sure has been shared throughout the freshman classes who have attended Camp Aquinas. At the time it seemed like a waste of time and to me, it signified that St. Thomas's culture would not be the same as it was when I had shadowed and watched my brother go through high school. However, as a member of the first St. Thomas class to have attended Camp Aquinas as freshmen and had the opportunity to be Senior Leaders, I have a newfound appreciation for Camp Aquinas and how much it has helped not only me, but also hundreds of other men of St. Thomas become truly immersed in the St. Thomas brotherhood.
Going into high school, I was the only kid from my middle school to decide to go to St. Thomas as I lived in the Woodlands. I was able to recognize a couple of kids from summer programs and baseball camps, but other than that I knew absolutely no one. When I first arrived at Camp Aquinas, the senior leaders introduced themselves, then had us introduce ourselves to each other. These were the guys who I would be spending the next five days or so getting to know and bonding with, but also the people with who I would be spending the next four years as well. We played basketball, did the ropes course, and even built a boat out of cardboard together. These competitions and activities truly allowed me to make connections with my fellow classmates and gave each person a chance to display their unique skill sets and show how they were able to help our house as we tried to win the House Cup.
One of the clearest examples of this that I was able to witness this year as a senior Leader was the bus pull, which required the entire house to work as a team to pull a full-sized school bus one hundred yards. There was a catch though, for every camper who was taken off of the rope and put onto the bus, a second would come off of the time that it took for us to pull the bus across the finish line. This required the freshmen to work together in order to find the best combination of bus pullers and bus riders. They were able to find a great balance and ended up pulling the bus in under twenty seconds, with ten people sitting on the bus.
When I was a freshman at Camp Aquinas, I never thought that doing the ropes course, playing basketball, or messing around in the cabin with my future classmates would set a solid foundation for our relationships over the next four years at St. Thomas. However, as I look back, it is clear that developing these moments at camp from over three years ago has brought the small STH class of '22 incredibly close. I am sure that the freshman and sophomore classes from this year will also look back at their time at camp and recognize just how important of a time it was for their class.
Seeing the freshmen, and even the sophomores who were unable to experience this last year, come together at Camp Aquinas week this year truly gave me a new perspective on Camp Aquinas. I no longer think of it as some cringe waste of time, but a place where students from all over the city of Houston can come together and bond over the things that they love to do. Many of the friendships that I have at St. Thomas originated at Camp Aquinas, and some of the best advice that I have received in regards to high school came from my Senior Leaders, whose names I can still remember. Whether it's on the basketball court or playing a game of chess to earn house points, Camp Aquinas has become a tradition at St. Thomas where STH Eagles can truly form relationships that will last a lifetime.
651
About the Contributor
Luke Evans, Editor in Chief, The Eagle Magazine
Luke Evans is a senior at St. Thomas High School and is the Editor in Chief of the Eagle Magazine. He is looking forward to leading the staff in producing...