Catholic Bowl Blowout! Eagles dominate Nolan Catholic with ease 45-28
The Catholic Bowl is an event that encapsulates the love and passion of Texas high school football. The large Ford Center in Frisco Texas AKA The Star is perfect for hosting the weekly event that brings schools together to face off against one another. The Saturday night lights were strongly lit as the two teams prepared to face off in what was supposed to be an extremely competitive match.
St. Thomas opened up the scoring early with a touchdown in the first four minutes of the game. Nolan Catholic would follow with a touchdown less than 3 minutes later, tieing up the score. This initial first quarter back and forth gave the impression that this was going to be a high-intensity high scoring game. The Eagles had other plans, however. 
By the end of the first half of the game, the Eagles had jumped far ahead to a 28-7 lead over Nolan Catholic. This offensive tear would continue throughout the third and fourth quarters as well. Every time it seemed that Nolan Catholic could make a run to potentially tie the game, an interception, fumble, or another strong defensive performance would simply outplay them. The game would end with the Eagles absolutely decimating the Vikings beyond the final score of 45-28 with two of the Vikings' touchdowns coming in the 4th quarter when the Eagles already had an insurmountable lead.
The Eagles' central contributors were running back Johann Cardenas, wide receiver Preston Bowman, and quarterback Donte Lewis. Lewis and Bowman both scored one touchdown each respectively while Cardenas scored an immense 5 touchdowns, 4 on the ground and one in through the air. All of these contributing factors lead to the Eagles' 3rd straight win of the season. All three wins that have occurred thus far have all been 40 points scored by the Eagles. The future is bright for this football team as it looks to be one of the strongest teams in the last 5 seasons.
About the Contributor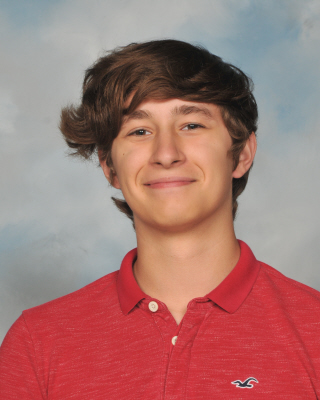 Ethan Vinson '23, Editor In Chief, The Eagle Magazine
Ethan Vinson is a senior and the Editor in Chief of the Eagle Magazine. His main interests are writing feature story's on student life and writing movie...