Disney+: Bringing the past to present
A brand new streaming service released November 12 of this year is one for the books. Created and filled with shows, movies, and original short stories that we all remember and love. Disney Plus contains original movies from Disney, Pixar, Star Wars, Marvel, and many more great stories we all grew up watching.
Other streaming services, such as Netflix, Hulu, and Vudu now have good competition. According to cnet.com, only 24 hours after its release, Disney Plus already had a whopping ten million subscribers. Disney Plus had said they were going to release many shows, and with them came the Mandalorian. A Star Wars TV series that fans have been waiting for and the release of this show has drawn much attention.
"I was incredibly excited to hear about Disney Plus and its contents, for I am a huge Star Wars, Disney, and Pixar fan, so all of my favorite movies can be accessed in the same place," Patrick Pham '21 said.
This streaming service is living up to its hype since all the movies are in one place. Original movies are watched more often since it is right in front of the viewer's nose and at the front of their minds, they are able to sit and binge in the moment.
Disney Plus has allowed users to stream all of its content without additional fees and they intend on continuing to build up support as they progress. As a streaming service for classic content and a channel creating new content, Disney Plus looks to be a real contender among streaming services.
About the Contributor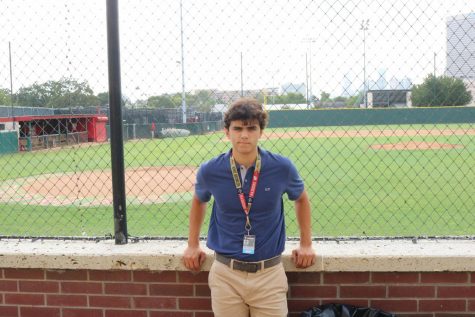 Anthony Herger '21, Student Journalist
Anthony Herger is Junior at St. Thomas High School and this is his first year being apart of the yearbook staff. He recently completed Journalism 1 during...