Jimbo's Ancient Style results in underwhelming start in College Station
About a month into the college football season, the state of Texas has had interesting takeaways from just about every team to say the least. Multiple teams who have struggled greatly in recent years seem to be stepping into the right direction. Some of these programs consist of the TCU Horned Frogs, who have entered the rankings and managed an undefeated record up to this point, along with the Texas Tech Red Raiders who have exceeded expectations under a first year head coach by beating two ranked teams that included defeating a ranked Texas Longhorn team at home for the first time since 2008. Even the Rice Owls have played well, as they are just one win away from matching their 2021 win total with three already just five weeks into the season. While there are many positives to grasp from the young season in Texas so far, the three most notable college football programs in Texas have not nearly had as much success as experts predicted they would. The Texas A&M Aggies, Texas Longhorns and Baylor Bears currently sit at 3-2 after suffering losses and playing down to the competition they were favored against. However, out of these three programs, perhaps the most underwhelming has been the team from College Station. Due to poor execution, injuries, and questionable coaching, the Aggies have let their diehard fans down as well as the state of Texas so far this season. Despite having all the tools in the world to become a powerhouse program, head coach Jimbo Fisher has not been able to meet expectations once again.
Another season has kicked off in College Station, and nature seems to be healing as the Aggies have returned to mediocrity for yet another season. With three wins that included a huge one against a top 10 Arkansas team in Arlington, as well as a home win against a ranked Miami team, the casual fan would question why this season has been disappointing so far for the Aggies. Well, with the best recruiting class ever recorded by the 247 Sports recruiting experts that included eight five star recruits from the '21 class and the return of starting quarterback Haynes King from injury, and seven home games, the Aggies seemed poised for a breakout 2022 season. After a promising week one victory versus Sam Houston State, everyone across the country witnessed the Aggies they are used to seeing week two against Appalachian State. Favored by 18 at home in a game where the Aggies offense was supposed "to do enough to outpace the Mountaineers" according to Fansided writer Brandon Martinez, quarterback Haynes King led an abysmal offensive performance in which he threw for under 100 yards without any touchdowns. Although the promising Aggies defense held their own, it was not enough as the 0-1 Appalachian State Mountaineers upset the Aggies in College Station. Though it was only one loss, an SEC team as glorified as Texas A&M had no business playing in a close game with a Group of Five team in the Mountaineers. Head coach Jimbo Fisher had seen enough from King, and gave the starting quarterback job to junior transfer Max Johnson for the indefinite future. The next two weeks appeared hopeful for the Aggies as they beat #13 Miami and #10 Arkansas in close games, even with a struggling offense that had just put up a combined 40 points over those two weeks. When the Aggies traveled to Mississippi State in week five looking to make it three straight victories, a poor offensive showing caught up to them for a second time this season, along with a rough defensive outing that resulted in a 42-24 loss. Now unranked, there are many to blame for the Aggies struggles, but no one is to blame more than head coach Jimbo Fisher. 
Fisher, who won a national championship with Florida State in 2013 and was given a 75 million dollar contract in 2018 to coach Texas A&M, has been criticized for his constantly atrocious offensive play calling throughout his tenure in College Station. But never has he faced as much criticism as he has this season. With him being the main play caller, the Aggies are second to last in total offense in the SEC, averaging just under 22 points a game with only 1,672 total yards of offense through five games. If it were not for A&M's defense holding their own like it has been expected of them, the Aggies could very well be 1-4, as two wins were decided by a score or less.  Deemed as a quarterback whisperer for coaching 2015 first overall pick Jameis Winston at Florida State, this title has since escaped Fisher as he refuses to utilize his quarterback the right way in today's college football. Over the last couple of years, college football offenses have revolutionized offensively, using a tactic of air raid, an offensive scheme that consists of passing for a majority of offensive plays. Even the SEC has started to become a pass dominant conference after having run heavy, "ground and pound" offenses for decades.  However, Fisher's problem is not that he does not want to throw the ball, Fisher's problem is his unwillingness to change his technique. Though he has produced multiple first round quarterbacks, Fisher's days as an offensive mastermind are behind him. Art Garcia from Sports Illustrated writes, "those innovative offenses built around NFL-bound signal callers seem so ancient now…the modern game has passed Fisher by". The worst part about the situation is Fisher's reluctance to admit his poor game planning. Fisher said, "'The system and plays are there, we just have to execute and coach them better. It's the same system a lot of people use'". With other people using the same system as the Aggies, it should raise a bigger question as to why those teams are succeeding with less money, less talent and less resources, and the answer leads back to Jimbo Fisher. Credit should be given where credit is due, and in Fisher's case during his time in College Station, he has been one of the best recruiters in college football. But all the talent in the world, all the millions of dollars invested in the program, and all of the hype Texas A&M has got this preseason means absolutely nothing as the team has met no expectations this season. In 53 games as the head coach, Fisher has accumulated a 37-16 record, the same record previous head coach Kevin Sumlin got. The only difference between the two is that Sumlin was not given as many tools for success by the university as Fisher has, and Fisher's leash has been far longer. If Jimbo Fisher continues his ignorance of his own mistakes, his reluctance to modernize his offense, and his constant habit to not meet expectations, it could be time for a change of scenery in College Station.
About the Contributor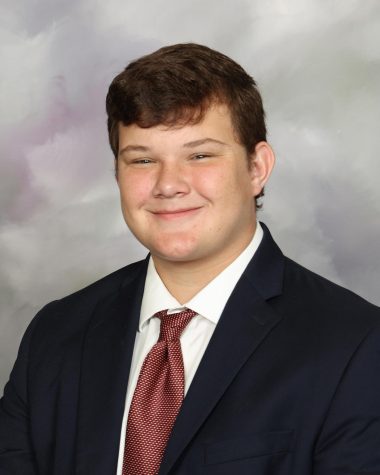 Max Dagley '23, Student Journalist
Senior Max Dagley is a first year member on the staff of the Eagle Magazine. His main interests in student journalism consist of athletics and student...